Greg Banaszak, Saxophone Virtuoso
"Duo Concertos and Alto Saxophone, Flute and Orchestra"

Greg Banaszak, Alto Saxophone
Podlasie Philharmonic Orchestra
Maestro Piotr Borkowski, Conductor
Featuring the premiere recordings of Raman, Morgan, Honegger, Peterson and Łukaszewski

---


Romances for Saxophone and Orchestra
CRC #2889 / #2990

Available at the following locations: BORDERS, AMAZON.COM, TOWER RECORDS, VIRGIN MEGASTORES, BARNES AND NOBLE, F.Y.E. STORES, CD UNIVERSE, J+RMUSIC.COM, ARKIVMUSIC.COM, HBDIRECT.COM, BEST BUY STORES OR DIRECTLY THROUGH CENTAURRECORDS.COM!

Featuring the works of Hovhaness, Bozza, Raman, Morgan, Villa Lobos, Bruzdowicz and others.

Beethoven Academy Orchestra of Krakow

Elzbieta Penderecka, Aristic Director

Maestro Piotr Borkowski, Conductor

Greg Banaszak, Soprano & Alto Saxophones

"This Concerto For Soprano Saxophone and String Orchestra Opus #344 was the most romantic concerto my husband ever composed. It was wrtitten for soprano saxophone, but as it were for my high coloratura voice. Mr. Banaszak, the soprano saxophone soloist, performs this concerto true to the composer's insight — a bird-like singing line played with Banaszak's rich plentiful tone. I am glad, finally, that the premiere recording of this concerto has been made by such a superb musician."
Alan would have loved it!
— Hinako Fujihara Hovhaness, January 2007

"It is a pleasure to have Mr. Banaszak record the first orchestration of Eugene Bozza`s Aria for Alto saxophone and String Orchestra! I wish him great Success!"
— Monsieur Jean Leduc
President Alphonse Leduc `Editeurs de Musique
Leduc Publishing - Paris, France

"Greg Banaszak is a very talented person who has a wonderful career as a saxophone soloist!"
— Mr. Vincent J. Abato
Professor of Saxophone
Julliard School of Music
Saxophonist - New York Philharmonic/Metropolitan Opera Orchestra

"Your playing is quite remarkable and the Hovaness in particular is quite beautiful. I really enjoyed listening to your performances!"
Maestro Gerard Schwartz, April 8, 2008
Music Director — Seattle Symphony Orchestra

"Greg Banaszak exhibits extraordinary control and dexterity on the saxophone, but above all his skill and sensitivity is always in service of the music and the composer. Beautiful compositions and truly virtuosic perfromances!"
— Mr. Gary Keller
Professor of Saxophone - Miami School of Music
Member - Miami Saxophone Quartet

"I really enjoyed your new 2 cd set and your wonderful interpretation of my largo for soprano saxophone and orchestra. Great work and congratulations!"
— Ms. Joanna Bruzdowicz
Award winning composer

"Saxophonist Greg Banaszak has released a critically acclaimed 2-CD set devoted to a diverse collection of saxophone repertoire. "Romances for Saxophone and Orchestra" also features the Beethoven Academy Orchestra of Krakow, Peter Borkowski, conductor, as well as several excellent Polish soloists. This is the first recording of the Beethoven Academy Orchestra to be made available internationally, through the U.S.-based record company Centaur Records Inc. According to Mr. Banaszak, "This CD is a testament to Polish culture and diversity, bringing together Polish musicians, artists, composers, and recording engineers on a collaboration that represents the rich and important contributions of past and present Polish artists," a project that was five years in the making.

Featured on this recording are two pieces written for film scores by two of Poland's greatest, film composers: Joanna Bruzdowicz and Wojciech Kilar. Joanna Bruzdowicz's Largo for Soprano Saxophone and String Orchestra was written for the film "Jacquot De Nantes" by Agnès Varda, a director with whom Ms. Bruzdowicz collaborates often. The melody carried by the saxophone throughout is at the same time simply beautiful and raggedly eerie. Mr. Banaszak expertly maneuvers through both the flowing lyrical sections as well as those that are more jauntingly dissonant. As it is described in the album's liner notes, "The quasi-minimalistic and haunting undulations of the latter theme bring the piece to an inconclusive end, allowing listeners an opportunity to exercise their imaginations as to a deeper meaning."

The Vocalise, from Wojciech Kilar's score for the Roman Polanski film The Ninth Gate is a beautifully evocative piece of music, like so many of Kilar's works. Originally sung by soprano Sumi Jo for the film soundtrack, the soprano sax easily takes up this mournful tune for this arrangement and carries it to its fullest emotional potential. Mr. Banaszak and the Beethoven Academy Orchestra create a seamless blend of sound on this track. The addition of the harpsichord, while unusual in such a contemporary orchestral work, is very well placed in this composition, and the part is executed with skill and feeling by soloist Marta Klimczyk.

Mr. Banaszak, Mr. Borkowski, and the Beethoven Academy Orchestra are to be commended for this collaboration, bringing together Poles and Americans, as well as so many other cultures that are represented by the other composers on the recording, and sharing this music with the world."
— Ms. Krysta Close
Polish Music Center
Thornton School of Music, U.S.C.
August 2008
---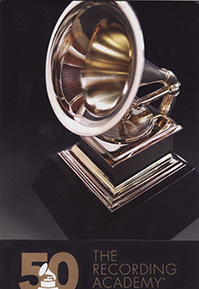 Greg Banaszak, one of today's leading saxophonists, has performed with orchestras and at concert halls throughout the world. He has appeared as concerto soloist and recitalist throughout the United States, Eastern and Western Europe, the Middle East, and Asia, including the countries of France, Germany, Hungary, Poland, Austria, Sweden, Belgium, Egypt, South Korea, The Dominican Republic, and Japan.

Mr. Banaszak is one of the most sought after orchestral saxophone soloists of his generation. As one of the few saxophonists active in both the classical and jazz mediums, Mr. Banaszak includes a combination of concerto performances, solo and chamber music recitals, and jazz festival appearances. He has presented recitals in such prestigious concert halls as Vienna's Bösendorfer Concert Hall, the Royal Palace in Warsaw, Poland, and New York's Lincoln Center's Bruno Walter Hall. He has presented master classes at Austria's Musik Hochschule, the Cairo Conservatory, Oberlin Conservatory, and the Tanglewood Institute and has served as Orchestral saxophonist for the leading opera orchestras of Warsaw, Berlin, Paris, and Cleveland. Mr. Banaszak was the first saxophone concerto soloist to appear with orchestras in both the Middle East and Korea, including performances with the Cairo Symphony and the Taegu City Symphony. Mr Banaszak has been under the baton of such conductors as Leonard Slatkin, Philippe Entremont and Randy Newman.

Mr. Banaszak's critically acclaimed CDs, "Duo Concertos for Alto Saxophone, Flute, and Orchestra", "Romances for Saxophone and Orchestra" and "Saxophone Concertos", are available on the Centaur Records label. He has also recorded on the Chanson, DUX, Hyperion, MMO, and Open Loop labels.

In 2009 Mr. Banaszak was the first saxophone soloist to appear at the 14th annual Henryk Mikolaj Górecki Polish Music Festival, performing with the Vienna Chamber Orchestra; he premiered two concertos dedicated to him by celebrated composer Krzesimir Debski. He was also the first saxophone concerto soloist to perform and tour with the Berlin Opera Symphoniker Orchestra.

As a member of the National Academy of Arts and Sciences, Mr. Banaszak is a voting member for the annual Grammy Awards ceremony. He serves on the faculties of the Baldwin-Wallace Conservatory, the Cleveland Institute of Music, and Case Western Reserve University. He is a Vandoren Performing Artist, Selmer Saxophone clinician, and Rovner Products consultant, and endorses RS Berkeley instruments as well as Lawton mouthpieces, DeJacques Inc., Pro Tec and Oleg Products. He has performed as saxophonist for the Cleveland Orchestra.

Mr. Banaszak is a B.M. cum laude graduate of the Hartt School of Music. He holds a M.M. degree "with distinction" from the Chopin Academy of Music in Warsaw and an Artist Diploma from the Centre Musical d'Annecy in France. He cites his successful career on having studied with such prominent masters as Vincent Abato, Daniel Deffayet and jazz legend Jackie McLean, as well as David Pituch, and David Schiavone. Hailed as a Saxophonist "Tour de Force" by the New York Times, Mr. Banaszak is represented exclusively by Phoenix Classical Ltd. of Canada.

Mr. Banaszak is proudly sponsored by PNC Bank Inc. and LOT Polish Airlines.